A Helpful Article on Choosing Your Paintbrush
The full article mentioned is linked here: http://wonderstreet.com/blog/choosing-the-best-paintbrush
Brush choice can be a challenge, especially if you haven't painted long.  The best thing, really, is to just try out different brushes: rounds, brights, filberts, etc. and try them in different sizes and materials (synthetic, camel hair, mongoose, etc.) until you find what works for you.
The brush will help determine your style and your style will determine your brush.
Artistic style is not something to push towards.  It happens naturally through your personality and how the materials you choose work for you.  For me, painting with rounds have always bothered me.  I tried one just a couple weeks ago to see if I've changed my outlook on it, and once again, I hated the way it feels.
Filberts are my go-to brush due to their flexibility in bristle length and softness in their edges.  I frequently turn on them on their sides to paint a thin section or hard edge, rather than using a smaller bright.
In the article, they (I don't know who wrote it) say that Filberts are great because they hold their shape for so long, but the downside is that they tend to lose hairs more easily over other style brushes.  This may be true.  My brushes, like my head, lose hair now and then, but it's not too bad.
I also recommend Mongoose hair brushes – mainly the Royal Langnickel Mongoose brushes, but I've also liked Hog Hair brushes by Robert Simmons (http://amzn.to/2gLJRQA).
I've not tried these yet, but I keep hearing wonderful things from people like Tony Pro and Jeremy Lipking: Rosemary & Co Brushes
Whatever brush you use, if you want to learn about cleaning the brushes in a way that will preserve them the longest, check out this video below:
I hope this helps, and again, check out the article on WonderStreet.com for Choosing the Best Paintbrush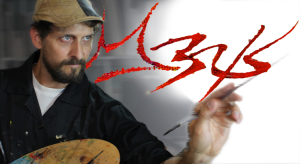 ~Matt Abraxas