How to Clean a Paint Brush for Oil Painting
Quick Tips on Cleaning Your Paintbrush Efficiently
Keeping the bristles of your brushes clean can be an unpleasant chore.  I used to rush through the process and consequently ruined countless brushes.  Knowing how to clean a paint brush the right way will save you a lot of frustration in the long run and keep you ready for the next day of painting.
Once I began investing in high quality brushes (and loving the exquisite control they offered), I finally took up the advice from my teacher, Ted Seth Jacobs, and cleaned my brushes with care.
Ted Seth Jacobs instructed a cleaning method that maintained the brush health but did take more time.
This method utilizes a non-toxic turpentine.  I prefer Turpenoid Natural but there are several other great options too such as Mona Lisa, Pro Art,   and Eco House.  Because you'll be churning up a lot of paint thinner, you want it to be as non-toxic and odorless as possible.
Another helpful thing to have are latex gloves.  You can get them by the box-load on Amazon here: latex gloves 100 quantity.  I don't like the oil paint seeping into my skin after cleaning several brushes.  While your skin is a natural barrier, it also absorbs.
Watch the video here and let me know what you think.  I hope it helps.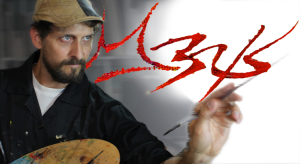 ~Matt Abraxas