Simple Tip for Better Figure Paintings and Drawings
An Easy Technique that will Help your Figure Drawings and Paintings
One of the common challenges in figure painting or drawing is establishing a sense of structure and dimension.
The tip I explain in this video is called 3D Block-In.
A block-in is an old technique for establishing the general, overall shape of anything within your painting.  The 3D block-in is a segmented, 3 dimensional version of this.
The usefulness of it is that it trains your eye for establishing shape and tilt within the figure.
If you find this tip helpful, let me know.
And if you have any questions about this topic or suggestions for more videos, please comment below.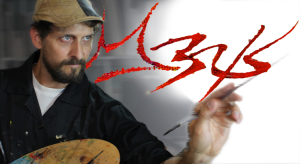 ~Matt Abraxas